I am printing some "pigs" for Never Again. going to be a 6 color design when it is done. thought yall may like to see some of it.
this design was separated for t-shirt printing. I would not have separated it this way for boards. I would have done a full white layer of the entire design and not left open areas on the other colors. however I am happy with the way it is coming out.
tan layer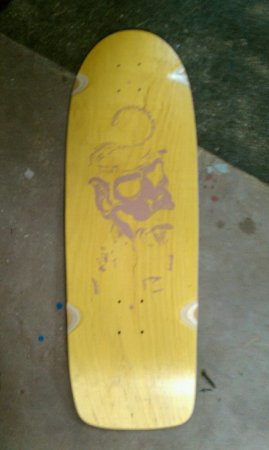 brown layer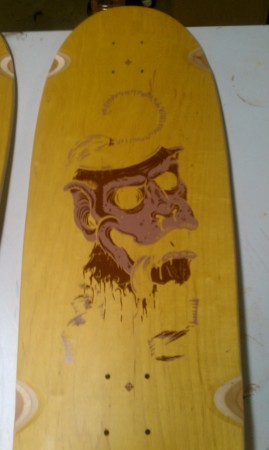 white layer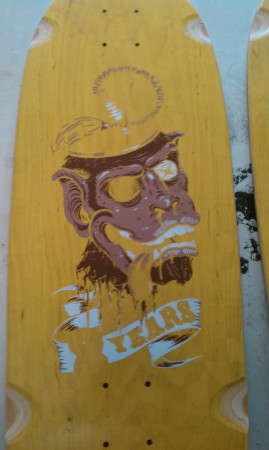 I am out of emulsion so it is on hold till next week. will be screening yellow, red, then black!
enjoy,
hank