Sighh. I have recently decided to start making my own T-shirts just because I love having T-shirts...and yeah.
So since I have been laid-off from my job, I'm a little low on money and started with rather ghetto supplies. I have a roll of Mask-Ease (you cut a stencil out, paint over it), and a embroidery hoop with a cut up curtain for a screen. Yeah...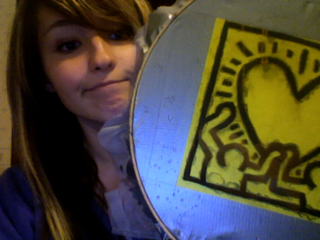 So when I made a test print today, I noticed that the print came out...ridiculous. Like it seemed to just leak all over.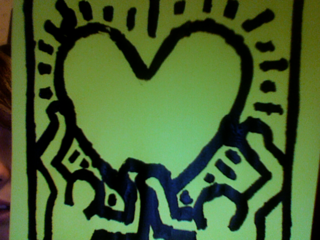 Now, the paint that i bought turned out to be really runny, do you think this is the problem? Or is it my homemade screen? Any suggestions? I really hope I didn't spend all this money for nothing.
ps: I realize the design is probably copyrighted and I am breaking laws.

whoops. I don't intend to sell them. It's a Keith Haring is you all were interested.